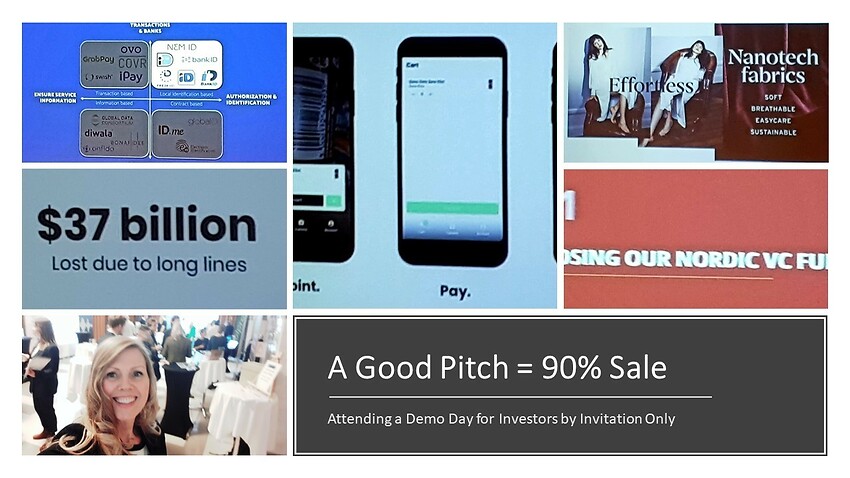 A good pitch = 90% of the sale
I spent an afternoon at a so called "Demo Day"-event. An event where Start-Up businesses are presenting themselves in order to attract investors to get their capital to continue scaling up their business.
I listened to 15 pitches from various industries: financial services (Fintech), Healthcare (Medtech), Fashion industry, Real Estate/urban living, Food industry etc
After having attended so many of these Start Up events – I really must highlight the importance of having a good pitch.
Sometimes, it is much better that someone who is not the founder of the Start Up – is the presenter of the business and the pitch. Because the founder can easily become too much into details and wanting to provide too much information into the "3 minutes"-pitch-speech. Or the opposite when the founder gives no background since they assume you already know everything about their business.
The trick with the Pitch is to:
• Keep it simple
• Have few words and make use of pictures and some statistical numbers instead
• Repeat the main message a couple of times
• Keep in mind that it is just a teaser to get the investor hungry for more information
• Remember to state what problem you are solving with your product or service

If you succeed with having a clear and good pitch, then almost all of your sales job is done, and the investor will merely ask follow-up questions to support their liking of your business idea.
If you are out to raise money; spend a lot of time working on your pitch and presentation skills – it will be the best investment of your time!
AimHill Consulting Group
www.aimhill.com