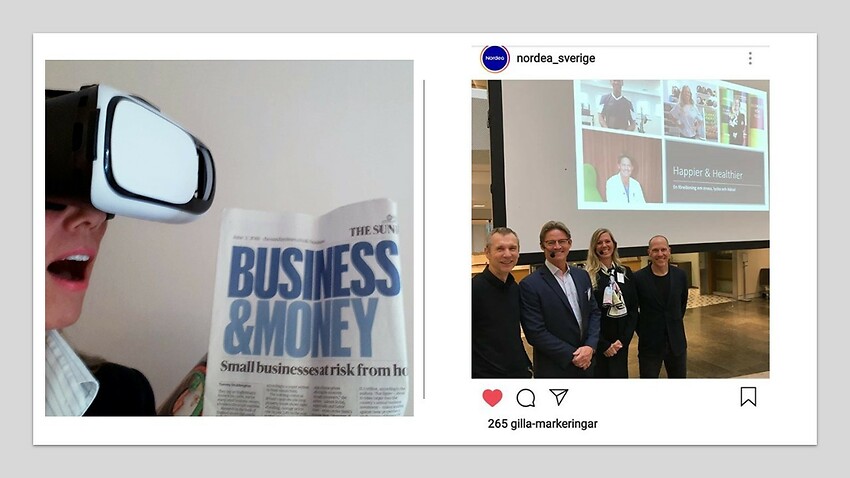 Although I after 20+ years in the financial services industry totally loves results in the form of numbers – it is still not the numbers that produce results, it is the people behind the numbers that provides the results – Something that Nordea Bank is working with!
I received a mandate from Nordea Bank to work on informing, motivating and educating around 100 Nordea employees about for example the interaction between humans and technology. It is precisely the interaction of technology and human beings that many of us, including me, we see that the biggest profit for businesses, communities and people can be generated.
After spending most of last year in a US business and management program, I feel that there is much work remaining to be done in many other countries including Sweden. I feel that we have fallen well behind in Sweden. We have a lot to learn from the US that currently is well ahead in the technical development (so is China).
But as I always point out – the technology is still far away from being at the performance where the machines motivates themselves to evolve and fight to gain market shares. It is People that needs to be motivated continuously into wanting to gain market shares and to be creative so that they develop the amazing results and the machines that all managements and shareholders are hoping for.
Now, I would like to emphasize that even the business leaders needs to work with these skills for their own part. There are very tough demands on you as a business leader and you as a board member of today - as we are to lead the organizations to achieve all the high goals and reach the expected targets. Invest in informing and educating yourself – so that you can inform your staff accordingly.
AimHill Consulting Group
www.aimhill.com