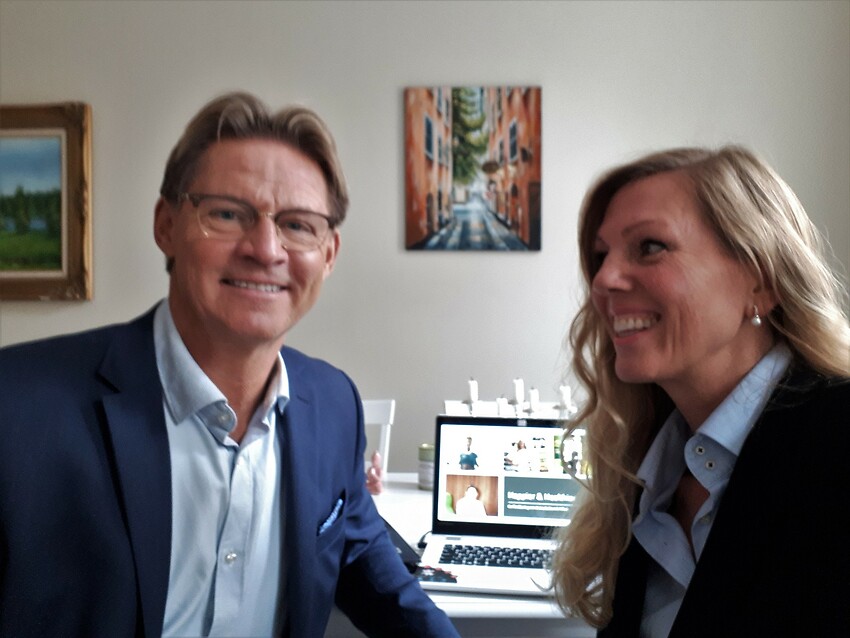 Working to improve the World - and increasing corporate Revenues and GDP!
What would you do if you were King/President for a Day? Many people would answer this question with doing something they consider important for someone else and for the Society like improve the school system, reduce the unemployment, work to find solutions for poor or homeless people, work for world peace or improve people's health.
I asked Doctor Mikael if he would be interested in joining me with the mission to help people become HAPPIER & HEALTHIER. Off course he wants to!
The time has come for people and for YOU to become: HAPPIER & HEALTHIER!
So, yesterday I was sitting with Doctor Mikael Sandström who apart from being known from TV4 and TV7, has dedicated his life to work as a doctor at emergency rooms in hospitals so that you and I can feel safe that there are doctors in the hospitals around the clock when we need them (he spends many nights in hospitals).
I have for a long time felt that I need to do something about the accelerating numbers of people feeling depressed and the accelerating numbers of people going on sick-leave due to various types of "burnout-syndromes". When I saw the large numbers just increasing – that was enough for me – it is time to make a change and we are starting immediately!
The cost for people being on sick leave is tremendous for Society and for Corporates/Businesses – but the cost for the individuals cannot even be measured. It's time to reduce these costs.
Now, Mikael and I are changing this sick-leave-curve, and normally I love it when curves in diagrams go up (increased revenues, increased economy, increased stock-/capital markets, increased sales) since I have a passion for helping Corporates becoming Number #1 and at the Top of their Industry when I'm working as a Strategic Management Consultant. But in the subject of people not being happy – this trend and this curve I want to go down to Zero! The BONUS however which is the result of a reduced number of staff on sick leave as well as an increase of the staff's focus, energy and motivation - will be an increase in REVENUES! This is the ultimate WIN-WIN for Staff, Corporates, Boards, Shareholders and Society with reference to e.g. GDP.
Contact Mikael and me if you have staff that are in the risk-zone for stress or if you just feel that your workforce is not as happy and focused and motivated as you know they can be. Send a mail to; theulifestyle@aimhill.com with your contact details for further information. The lectures we offer are educational for EVERYBODY!
NOBODY can "save the world" by themselves – but EVERYBODY can do something – and the beauty of it is that if everybody does something then it will add up to billions of "world-improvement-actions" which actually will change the World!
The Time Has Come – We Are On A Mission – Working To Improve The World!