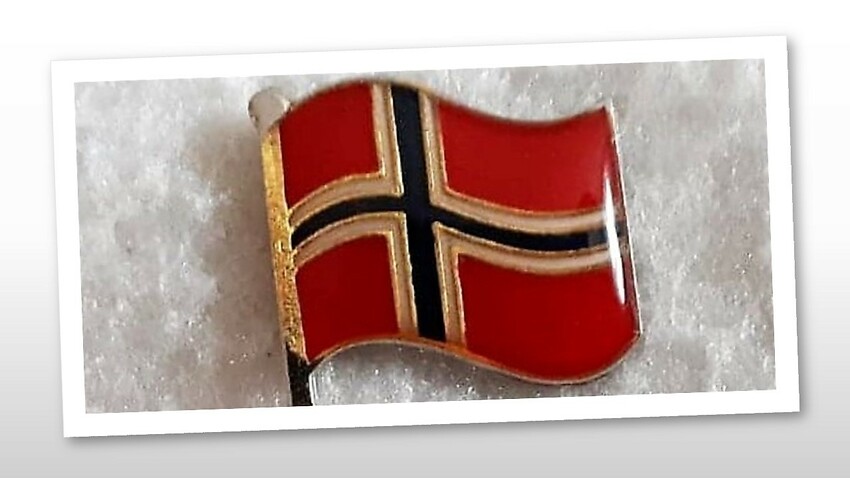 Get Inspired!
Today I would like to pay a tribute to Norway and tell you how we can all be inspired by their culture. I will tell you why shortly.
When I was rushing out of a store a while ago, something hooked me in the jacket sleeve. When I looked what it was that stopped me in the doorway – it was a pin with the Norwegian flag on it – even though this was in the city centre of Stockholm.
It made me think of Norway and how much I enjoy working with Norwegians. To me the Norwegians are the "Entrepreneurs" of the Nordics. Since I myself have an entrepreneurial "business-mind", I very much relate to this side of the Norwegian culture. I don't think it is a coincidence that the manager I had on the largest Nordic bank; who was the one person throughout my career that had the greatest impact on my career and decided to take a giant "bet" on me and give me a big chance in my career - To let me become the Global Responsible person for the business this largest Nordic bank did with all the International Investment Banks and all the International Broker Dealers – Which led me to do business at the executive floors of the largest Wall Street Banks. That this manager was/is Norwegian.
There is a strong drive in this Norwegian entrepreneurial spirit that they recognize in me when they meet me – so we connect easily. Like the saying; "it takes one – to know one". No wonder I wanted to work 10 years of my life in a Norwegian company.
Why I think we all non-Norwegians can look at this culture to get inspired is because especially in these extremely fast-moving technological evolutions where all markets are becoming global through the "e-commerce" and "payment" platforms"; we all need this "entrepreneurial" spirit in order not to get outrun.
Think about one of the most famous entrepreneurs in Sweden who I take much inspiration from, Petter Stordalen. He is Norwegian. There is even a TV-show called "Places where nobody believe it would be possible to live – but where a Norwegian still built a house and live"…
So, all of us Non-Norwegians out there let's get inspired by these "entrepreneurial-spirited" Norwegians.
Hurray, Norway!!
(Tomorrow we will talk about Financial Positions)