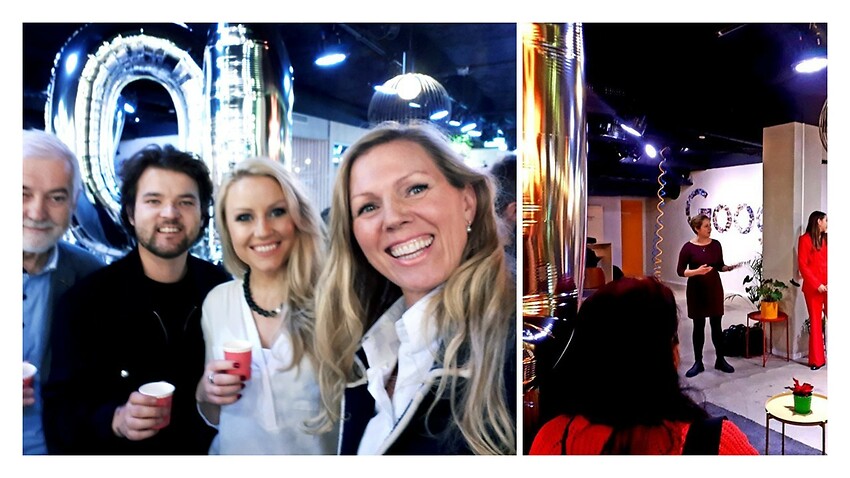 Google Digital Academy's Christmas Mingel 2018!
I was so thrilled to be invited to Google Stockholm Digital Academy's Christmas Mingel that took place yesterday. Every time I enter the premises of the Google Digital Academy I get filled up with energy and joy. It's like an instant positivity boost just to put the hand on the door and open it up and entering the premises filled with knowledge, interest and inspiration for the future of IT/Tech and Digitalization.
You feel welcomed and greeted and part of something important and I am so happy that this concept now is going on a road tour – so that more people around the country have the possibility to take part of this wonderful digital-inspiration!
It was such a true honour to be asked to give a presentation to the public at Google's Digital Academy and I am proud that so many people came to my lecture and stayed afterwards and wanted to ask me questions and engage in further discussions until the lecture-room was booked for the next speaker 45 minutes after my speech. It was such a privilege to share my knowledge and I am so grateful to have been given the chance to spread my message to the public and be part of this important work.
I know that I will have the honour of working in mutual Joint Ventures in the future with these super-bright, highly intelligent and enthusiastic people and digital coaches of Google Digital Academy and it is extra fuel in my work as well.
Hurray to you wonderful Google Digital Academy people – the future is already here!