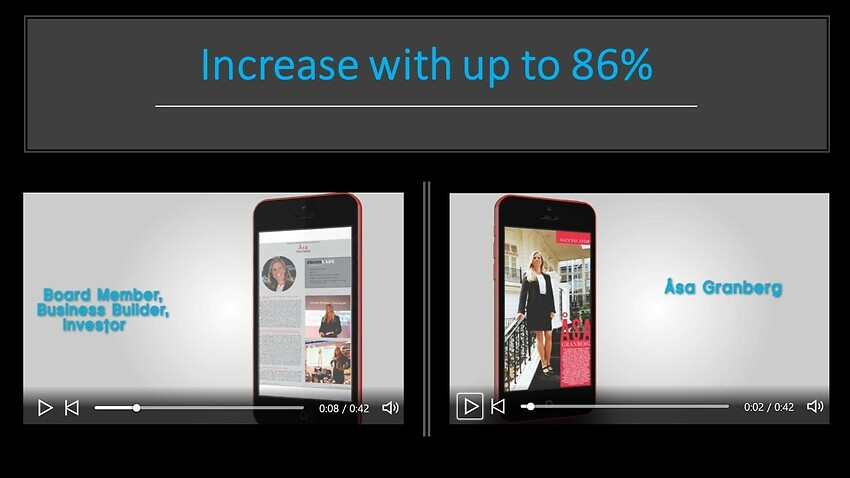 Increased with up to 86%
Have you ever wondered about why you see all these various marketing ads online and in the TV from all of these large companies and brands like for example Apple and Microsoft? You would think that large well recognized brands like that should not have to spend so much effort and money into branding and marketing since everybody already know about them?
The answer is the well-known line "out of sight is equal to out of mind".
If you are an entrepreneur who has just launched a business, then getting your brand out there in the market is really A-Z of the prerequisite to your company's future success. It really doesn't matter if you are producing the best services and products unless your target market knows about it.
When I launched AimHill Consulting Group as a brand then I received the title "Entrepreneur of 2018" after just 5 months due to my branding campaign in social media.
"Content marketing" is a wonderful tool if you are selling services whereas getting good reviews and being noticed and having a focus on "branding by association" is going to explode your business if you are in the product sales- and manufacturing business.
The most important thing is to get noticed. A study recently showed that Video branding can increase the brand awareness with up to 86%. If you look at this high quality branding Video of me, below, where some of the pictures comes from articles when I have been featured in global magazines – then you will see why it is so effective.
The Video is created by one of the amazing branding Entrepreneurs in my international Network, Michael Chou, who is based in Paris France. Thank you, Michael Chou, for this wonderful branding opportunity.
Get branded and get noticed + deliver high quality products and services = Success!
AimHill Consulting Group
www.aimhill.com