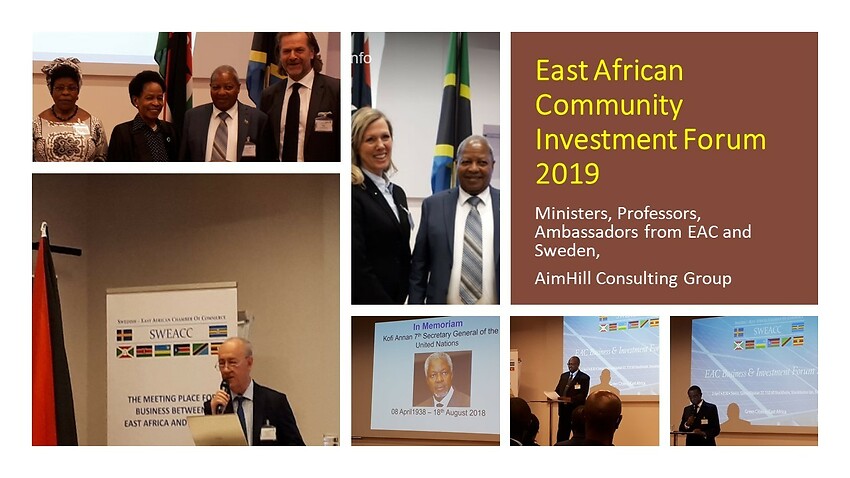 Investing in Africa?
Africa is the place to invest if you are interested in growth opportunities. However, Africa is a large continent and there are various stages of social, economic and business development phases in the various countries. And wanting to invest and getting high return on your funds also implies that you have to take some risk - and the risk is acceptable as long as you understand it and apply various forms of hedging tools and solutions.
I am enthusiastic to assist with bridging the gap of insecurity, so that international as well as African-local businesses feel the comfort to go from interest to action.
Having attended the EAC i.e. the East African Community Investment Forum of 2019 that took place on the 2nd of April where I talked to and listened to amongst others; The Ambassador of The Republic of Tanzania, The Minister of Environment from Rwanda, The Minister for Kampala Capital City and Metropolitan Affairs in Uganda, The Ambassador for Kenya and Professor and former Under-Secretary-General of the United Nations from Tanzania.
This is a true win-win situation and a huge business opportunity to enter or expand into a new African Market.
Contact us today for an exploratory meeting.
AimHill Consulting Group
www.aimhill.com