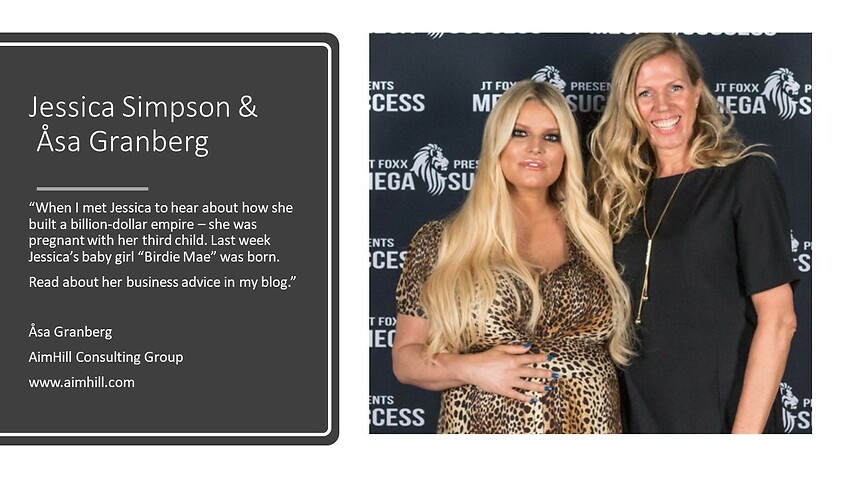 Jessica Simpson has built a billion-dollar empire (and just had her 3rd child last week)
When I met Jessica Simpson, she was expecting her and her husband's, Eric Johnson's, third child. Last week she gave birth to the baby girl that will be named Birdie Mae.
Jessica is a really sweet and down to earth person. She is excellent at business and she has created the first celebrity owned clothing line in history to earn $1 billion in annual sales.
Here are some of her tips and thoughts about how to build a billion-dollar empire:
1. You have to listen to your customers. E.g. for Jessica she creates clothing in all different sizes. Because people come in all different sizes.
2. You must have a passion for your business and believe in yourself – but you don't always have to be right. You should listen to advice from others and get coaching.
3. Walk away from deals that don't appeal to your gut feeling. Trust your gut decisions and keep it head- and heart strong.
4. You must be very active in your business and communication and always remember that you are a walking brand for your business.
5. And always be open for new deals.
These were just some of all the wonderful advices that Jessica shared.
I wish Jessica and her family a wonderful time with their new family member; little baby girl Birdie Mae!
AimHill Consulting Group
www.aimhill.com