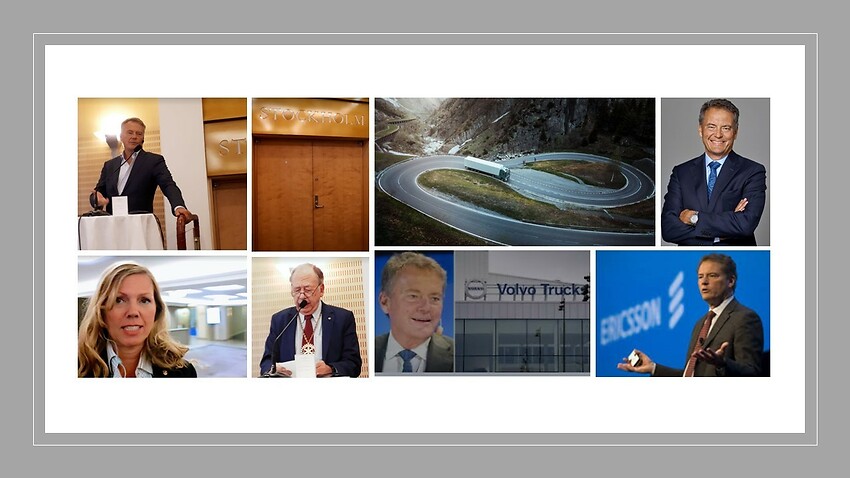 Chairman of Volvo states; "European industry can cope with the current situation"
This Tuesday I had the pleasure of having lunch at Grand Hotel in Stockholm with Rotary and Carl-Henric Svanberg who is the Chairman of AB Volvo.
Carl-Henric is a well renowned businessman and industry leader who has been heading global corporates like CEO of Assa Abloy, CEO of Ericsson and Chairman of BP. Carl-Henric is currently e.g. Chairman of Volvo and Chairman of the European Round Table of Industrialists.
It was so uplifting to listen to his rather positive views about how and why the industries in Europe have a good chance to cope in the current economical situation. Carl-Henric said that for example Sweden has been fortunate to having had political leaders who understood the importance of creating an entrepreneurial environment to the point where Sweden is even considered to being the number two in creating tech companies after Silicon Valley – this gives us an advantage in the current economic situation. He also underlined the importance for the EU to stand united and what a great arena EU is when it comes together and focuses as it is doing in the current situation.
Carl-Henric touched upon many other important subjects and concluded that international cooperation and when people come together and interact – that's when wonderful innovations are created. So, having an open international arena is the way forward for industries and economies to recuperate financially as quickly as possible.
What a great leader he is Carl-Henric. We all left the lunch meeting with a positive spirit and new energy to go out and create good things for the future. I am personally very happy about Carl-Henric as well since he made me some money; I invested in the company Assa Abloy in the end of the 90's after having listened to him talk about his strategy for the company when he was CEO there – I sold of the shares in January this year with a gross ROI of +260% (how I wish I would have bought more of the stock).
AimHill Consulting Group
www.aimhill.com