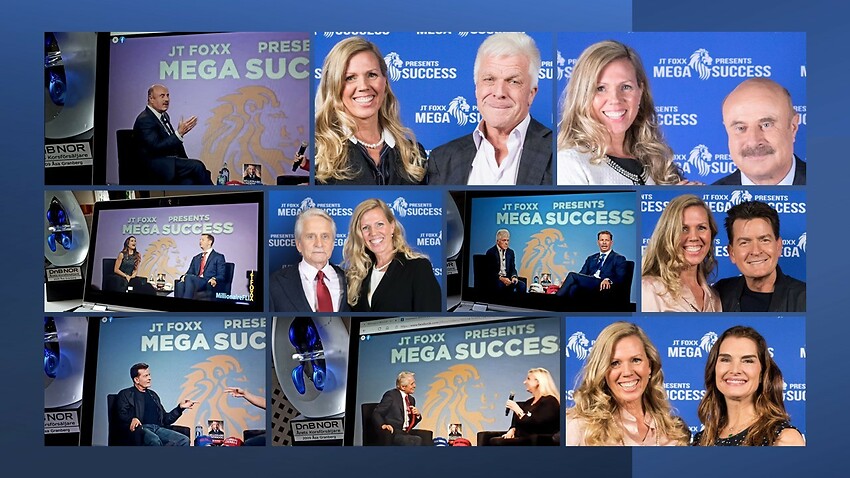 Are we not lucky after all?
I know I keep repeating myself but are we not lucky after all that this time around when a pandemic captured the world – we have all these amazing technical and digital tools to keep the world going despite all the lockdowns and closed boarders.
Even the worlds yearly "super bowl" of all business events in Los Angeles; The Mega Success business event, could run again this year (December 2020) despite all of us having to stay at home. Since the event was packaged into a new digital format where one episode was released daily during 28 consecutive days where attendees could watch the episodes at a time that was convenient for them.
I really think that the Mega Success event teams had made an excellent digital version where many of the best stage performances and interviews of A-list Hollywood stars and billionaires and successful entrepreneurs from previous years were mixed with new sessions and new knowledge of current and future business strategies from some of the worlds most successful entrepreneurs- and private equity- and investors- strategies for the new world during and after the pandemic.
I really enjoyed it and not least seeing the rerun episodes of people whom I shared stage with and was lucky to meet backstage and allowed to take a photo with. It all feels like yesterday, that I was there with them on stage and backstage.
I just cannot wait for the next time we will all be there again in Los Angeles or wherever the "next" meeting happens. And until then – there is always the digital meeting rooms for us to enjoy!
AimHill Consulting Group
www.aimhill.com