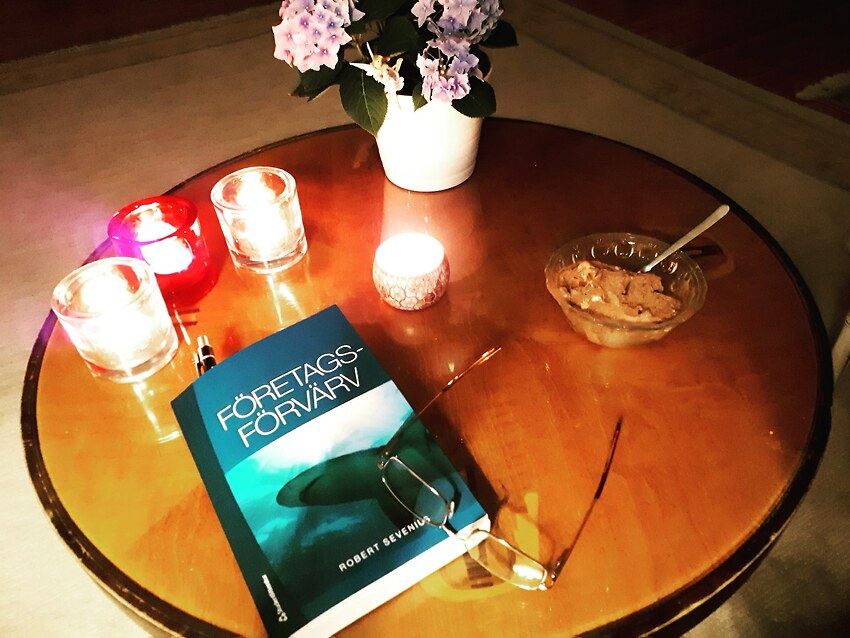 My memories of all the Mergers and acquisitions comes back
It's raining - and I am spending this evening reading a book about Business Mergers and Acquisitions, written by a business acquaintance, Robert Sevenius, that he gave me once when we met up to discuss venture capital transactions.
It's a great book and I keep nodding my head all the time since I recognise situations and risks involved in the deals.
Robert is an expert in the subject and the reason for my knowledge is due to me experiencing so any mergers and acquisitions from the inside of companies I have worked with and for, where I have been involved in the actual M&A work. You learn so much from every M&A that you are involved in, I can tell you that.
So happy to have this book to read - it brings up so many memories. This is a great book that I highly recommend.
AimHill Consulting Group
www.aimhill.com
#venturecapital #privateequity #mergers #acquisitions #buyingandsellingbusinesses