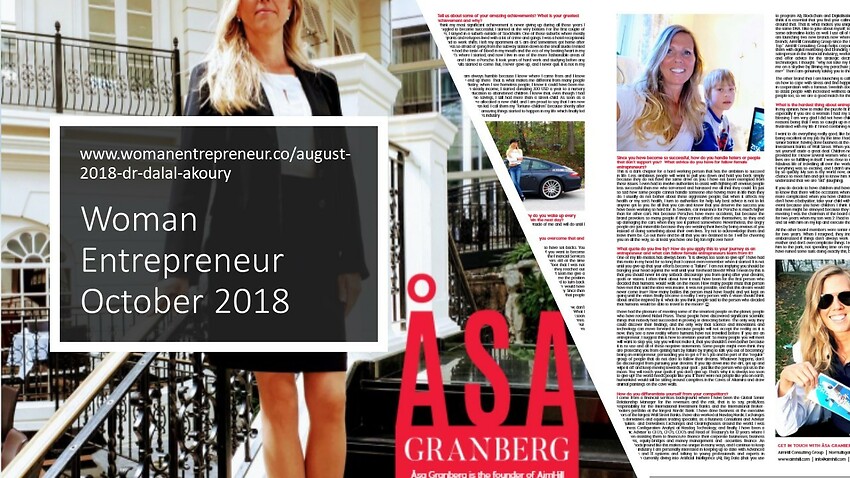 CEO of AimHill Consulting Group is in the Business Magazine Woman Entrepreneur October 2018 Edition. Available FREE on-line now!
The Magazine Woman Entrepreneur Global is a Monthly Digital Magazine available for free. The vision of the magazine is to empower, educate and help female readers around the world to learn from the success stories shared in this magazine. Now you can learn how the greatest entrepreneurs in the world are building empires.
Åsa Granberg, the founder of AimHill Consulting Group, tells her story in the October edition that is available on line now.
www.womanentrepreneur.co/magazine/