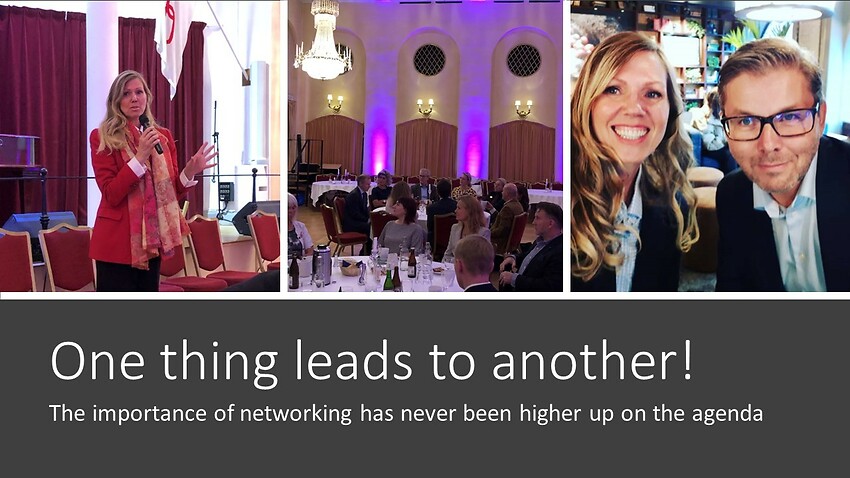 On the Top of the Agenda!
One of the top priorities that you should have in your calendar today is to network and increase and maintain your relationships.
People are swamped every day with a flood of information in multiple channels like never before; if they read the news on-line they are exposed to so many ads and banners and headlines blinking everywhere on the screen and if they log on to social media then it's even worse. This brings that your message to the potential receiver is likely to get drowned in this media- and information overflow.
That is why networking is becoming more and more important as our world becomes more and more digital.
I work a lot with my network and just to give you an example of the power of networking – is when I had the opportunity to present Rotary and act as moderator last Friday at the Stockholm City Business Network, which also gave me a chance to mention that I am searching for investors for a venture capital project. In the audience there was a lady who came up to me afterwards and we talked and discovered mutual business interests and before the Friday was over, she had introduced me to a CEO of an Asset Manager and an investor meeting was immediately booked. If I would not have prioritized to attend this business network, then I could still be trying to reach that CEO.
This is the power of networking!
AimHill Consulting Group
www.aimhill.com