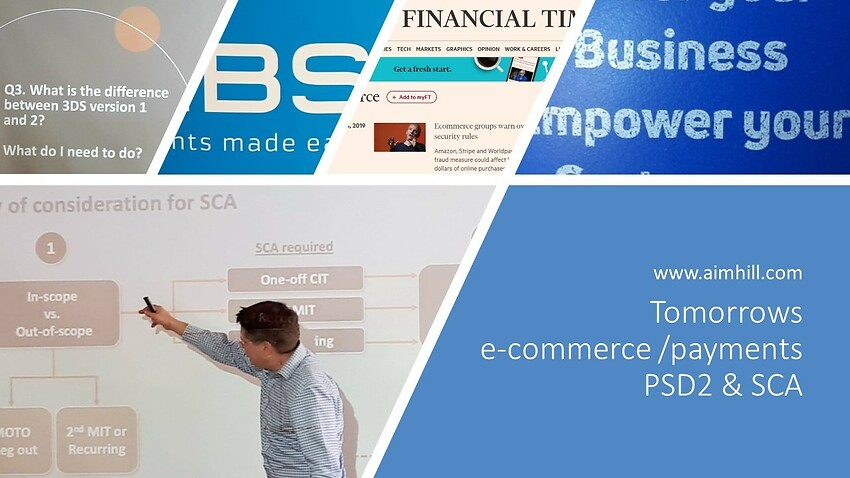 Ready for Tomorrows Payments?
This morning I spent at the office of DIBS/NETS, a Fintech company who offers On-Line payment solutions. The subject this morning was the new rules regarding the PSD2 and Strong Customer Authentication (SCA). The new set of rules is a result of the on-line fraud that has been increasing rapidly as we all increase our purchases on-line.
The conclusion of this morning's session is that the subject is not easily solved for all banks etc and there was an article regarding this subject in yesterdays Financial Times news paper (4th June 2019 FT paper).
These new rules impact most of us weather you are a Bank or an E-commerce or On-line client:
1. If you are a bank – then it is very important that you are on track with e-commerce payment transactions making it a smooth e-commerce-client and end-customer experience or you risk getting a bad business reputation for being "difficult" to work with and have as a bank.
2. If you are in e-commerce then it is important that you work with banks who are up to date. Because if your end-customers find it difficult getting their purchase through then they will most likely quickly click their way to your competitors (who are working with banks that make their on-line purchases smooth).
3. If you are a retail/end-customer then it is important that you have your bank account at a bank who are up to speed with making your on-line purchases acceptable and smooth – otherwise your purchases might be declined.
The new rules have to be implemented by the 14th September this year. So, if you are an Ecommerce or a Bank and not ready with implementing the necessary changes – then you know what you will be doing this summer…
AimHill Consulting Group
www.aimhill.com