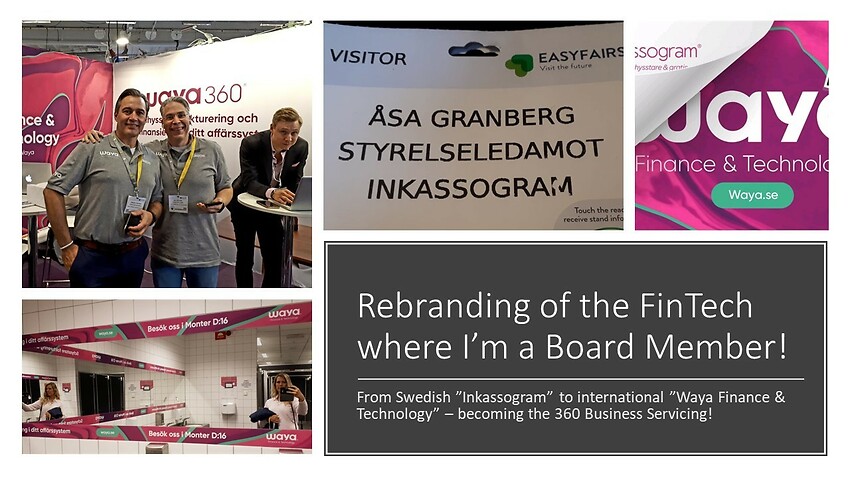 Rebranding of the FinTech Company where I'm on the Board of Directors!
We have entered into the era that is often referred to as the "New Economy" where a new strategic thinking has to be a normal part of the Business - so this is a "must do" for any Business already from start which I advised in one of my business videos during the summer and that you can find below.
I am so excited to announce that the Fintech company where I am a member of the Board of Directors are rebranding from the Swedish name "Inkassogram" which refers to debt collecting in Swedish – to the new international brand name "Waya Finance & Technology".
We launched the new name at the exhibition "Finance & Business" in Stockholm (even in the "Lady's room") and in one of the pictures you have Waya's founder and COO Jörgen Fredman, Waya's Head of Tech Jan Åström and Waya's founder and CTO Simon Stål.
We are at the same time evolving our service offering to include all services, 360 degrees, that is required during the various stages of invoicing.
There are so much going on in this amazing FinTech company so do keep an eye on us!
AimHill Consulting Group
www.aimhill.com