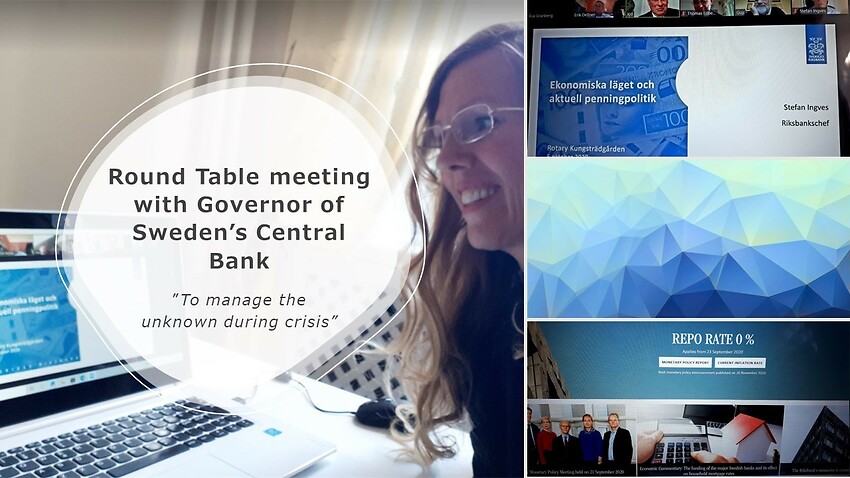 Today me and some fellow Rotarians had a Round Table meeting with the Swedish Central Bank's Governor, Stefan Ingves.
Since it was a Round Table Meeting, I am not going to quote what was said in the meeting other than general information. It was a great meeting and we do have a very experienced Governor which is reassuring in times like this. Stefan Ingves has been part of important managerial groups in previous financial and economic crisis and he has been Governor and Chairman of the Executive Board of the Swedish Central Bank since 1st January 2006 so he was the Governor during the last financial crisis in 2008-2009 as well.
Since Stefan is experienced from previous crisis, he opened by stating the need of having a capacity for the unknown in times like this. He informed of the measures the Swedish Central Bank has taken so far to fend off the adverse effects of economic change that has occurred since the pandemic.
It is off course a tough situation for all central banks since the pandemic is effecting the economy on a global basis and we are still in the middle of the pandemic so we do not know the final outcome yet.
I am really pleased to have had the privilege to talk to and pose questions directly to Stefan at this time of economic and financial uncertainty.
AimHill Consulting Group
www.aimhill.com