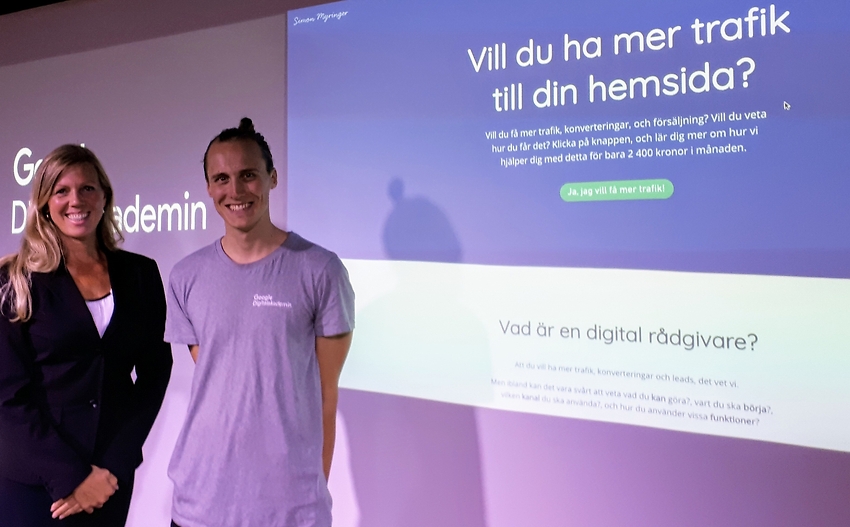 Search Engines and Optimization of Search Engines – the tools of todays Digital Marketing and Branding!
Simon Myringer, in this picture with me, is an expert of how to use the tools of search engines and optimization of search engines. I have learned so much from Simon and all the other Google Digital Coaches. It is so important to keep up with the development of all the tools related to working efficient with Digital Marketing and Branding of today. If you have digital marketing and branding knowledge that is just 5 years old – then that knowledge is already old news.
The digital markets and how to work with the new generations of digital tools and how to communicate in the new economy and with the millennials, is moving in a pace that we have never seen before. I am so pleased with having updated my marketing and branding knowledge to match the future. I am hoping to have the opportunity to work with these digital coaches within a near future as well.
Are your company up to speed with Digital Marketing and Branding, or with decision-making related to advanced technologies, or with reaching your strategic sales goals or with finding the best working capital and business financing solutions? No? Then call AimHill Consulting Group now +46 707 77 43 70. We will get you on track so that you can stay on Top of the game! www.aimhill.com