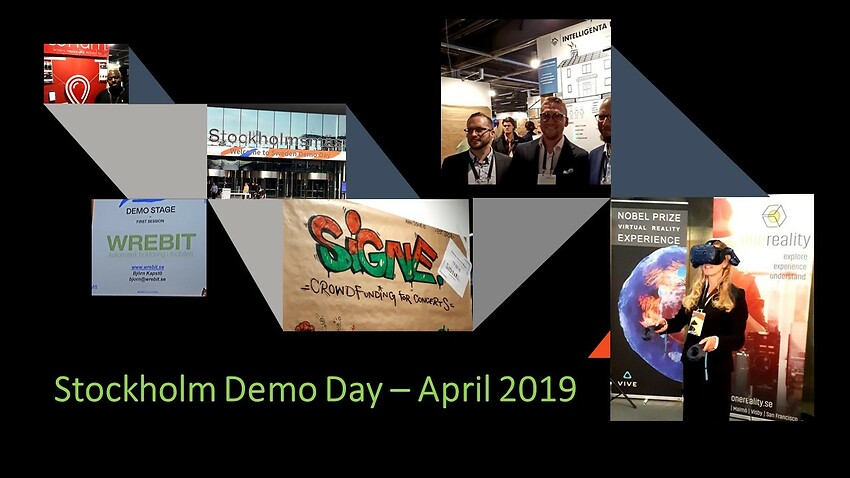 No lacking Ideas or Innovations in Sweden!
Thursday afternoon the 4th of April, I had the chance to visit "Sweden Demo Day" just outside of Stockholm at Älvsjömässan (exhibition facilities).
99 new Start Up's and new creative ideas had the opportunity to present themselves and promote themselves to potential investors or new partners and off course new potential clients as well. 3000 people were estimated to visit the demo-day exhibitions.
The criterion for presenting your company or your idea was to make use of one "brown-paper" on a board.
I can tell you that there is no lacking creative and innovative ideas and start-up companies in Sweden!
I'll give you some brief examples; crowdfunding platform for concerts, a commodity-exchange for wood, an App + combined with a toy to get girls interested in it-programming, a new App for amusement activities in Stockholm (with an Uber-function), an App to search for experts, a program to get instant GDPR-compliant, a program to fight financial crimes, a system to monitor all sorts of functions of your house… and this is just a fraction of all wonderful new Start-Up's.
It was such an inspiration to walk around and talk to all these enthusiastic and smart people that had an idea of something new to bring to the world.
I also had the opportunity to enter into a human cell to learn about a discovery that won the Nobel Prize. I really felt the experience of Virtual Reality – and it is not hard to see why this technology will soon be used in many places of our society.
Hurray for creative solutions!
AimHill Consulting Group
www.aimhill.com