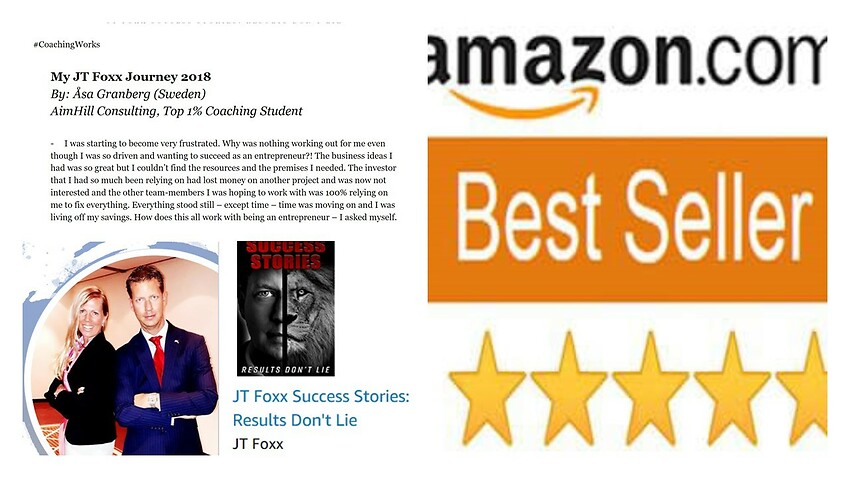 Success Stories – Results Don't Lie!
Only 5 months since I launched my new brands "AimHill Consulting Group" and "The U Lifestyle" – my head coach JT Foxx has my success story as the Number 17 example in his new book; "Success Stories: Results Don't Lie"!!! The book is already a best seller on Amazon.
"When it comes to success, no one can do it alone". This is the first sentence of this book filled with real and practical examples of how coaching will get you the results you desire. As soon as you have read the first page you are hooked and must continue to read it. Don't miss this opportunity to get the inside stories of how entrepreneurs all over the globe has implemented practical business advices and become successful. I don't think there has ever been a book like this written before.
What I have done for my own brand AimHill Consulting Group to get Global recognition in just 5 months – I can do for you and your company too. Contact AimHill Consulting Group today and let's get started on your GROWTH STRATEGY FOR 2019!
www.aimhill.com