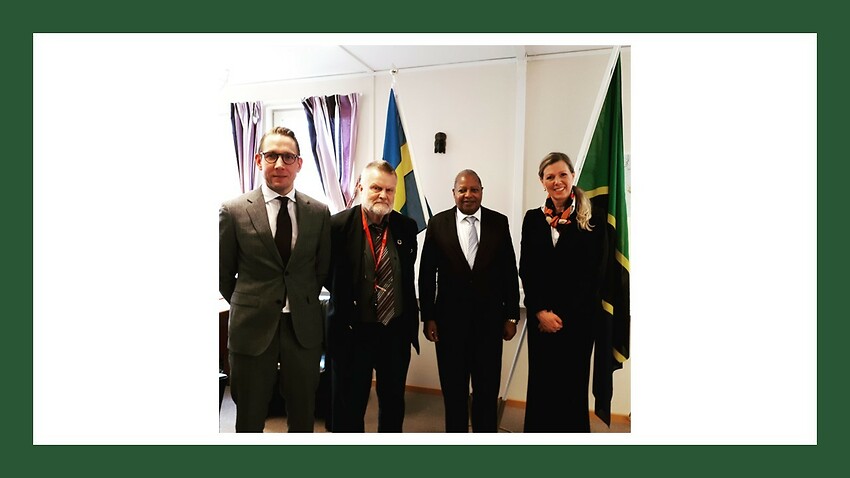 The Ambassador of the United Republic of Tanzania - the Ambassador in 9 Countries
Yesterday I had the honour to meet with the Ambassador of the United Republic of Tanzania, Dr Willibrod Peter Slaa, for a long business discussion. Dr Slaa is the Ambassador of the United Republic of Tanzania in the following 9 Countries; Sweden, Iceland, Norway, Denmark, Finland, Ukraine, Estonia, Latvia and Lithuania.
We talked about the economical, health, political, development and judicial situations and organisations of Tanzania. It is such a privilege to meet with prominent people who dedicate their lives to making this world a better place. Being able to sit and discuss world business- and development issues. It truly gives you perspective about what is really issues that needs to be addressed around the globe.
Tanzania is a beautiful country with the highest mountain of Africa, Kilimanjaro, and the large Lake Victoria and Zanzibar – and all the beautiful land of their National Parks that are filled with many beautiful animals e.g. Lions, Zebras, Giraffes, Flamingos, Elephants, Monkeys and the Black Rhinos and Leopards – just to name a few.
Tanzania really has the possibility to become a paradise on earth if we all assist the country to get the social and economic issues managed.
There is so much work for all of us to do in this world, but the work will also be very rewarding when we see the good it brings to all.
AimHill Consulting Group
www.aimhill.com