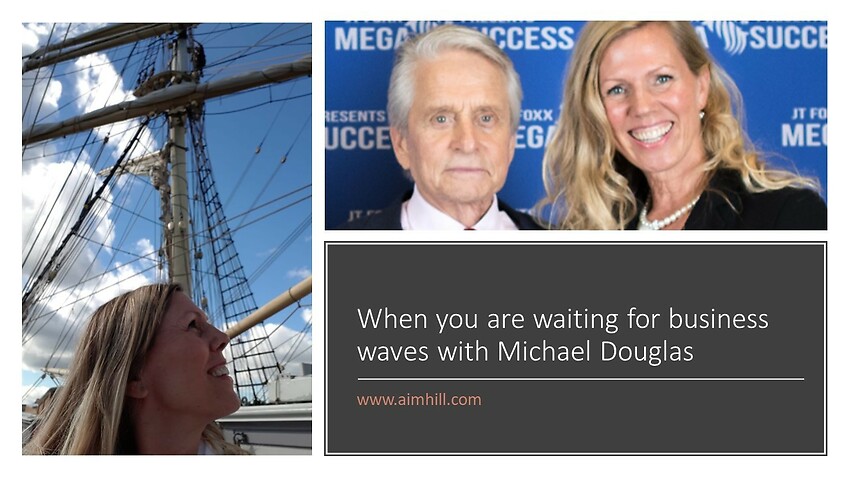 The best advice for Business in May 2019
Yesterday, I suddenly ended up on a long ship to go sailing for three hours. But there was no wind, so we mostly had to go by engine. This reminded me of the business advice Michel Douglas gave when I shared stage with him some months ago in Los Angeles.
In 2018 you suddenly saw Michael Douglas everywhere after having been away from the stage light for a period of time. He was back in several movies and he was awarded with a Golden Globe in January 2019 and he got a Star on the Walk of Fame in Los Angeles in November 2018.
Michael's business advice on what to do when you are anxiously looking for business but you don't find the right deal; "you can think of yourself like a surfer who are out on the ocean anxiously waiting for waves when there aren't any – that's when you take that period of time to gather up all the energy that you are going to need and you stay ready – but you must stay out there so you don't miss the wave when it arrives".
This is an excellent advice and my advice if you are a business person living in the Nordics where most people either disappear during the summer months or they are just not interested at all to talk about business – is to either take that time to work with your client relationship management and strengthen your business relationships or you take your business abroad to countries that do work and think business over the summer period.
Have a great wind out there!
AimHill Consulting Group
www.aimhill.com