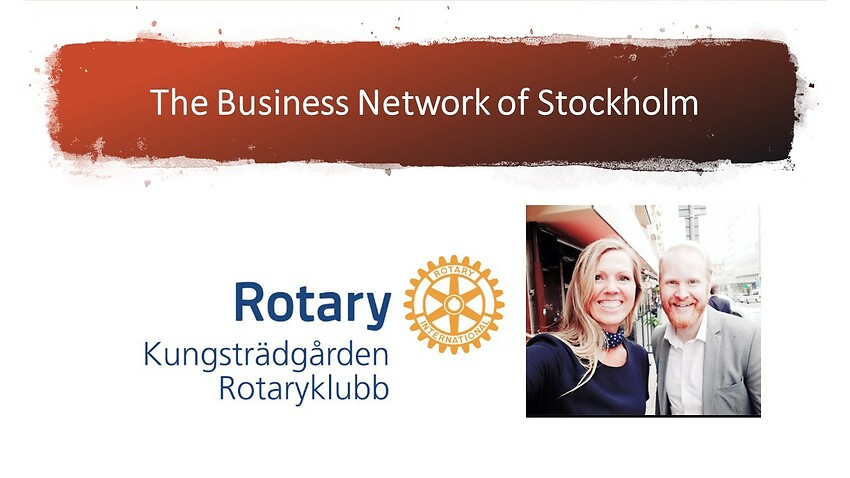 The energizing business planning of today!
Meeting up with a fellow Rotarian in Stockholm from the Business Network Steering Committee, Erik Sturesson, to discuss how the attendees of the Stockholm Rotarian Business Network can enhance and boost their business and career even further through attending the Networking events.
We came up with some strong new actions that we immediately implemented since Erik is really making use of the digital tools of today available in your mobile phone.
Meeting with energizing people plus sharing creative ideas plus speed of implementation is the name of the game in today's economy.
Prepare yourself for the next Rotarian Business Network event by considering what competence you need the most at this stage of your business or your career, write it down and bring it with you. Sign up for the event and make a reminding note in your calendar of the date and time. You can find all our scheduled events at our website: www.stockholmcityaffarsnatverk.se
Looking forward to meeting you!