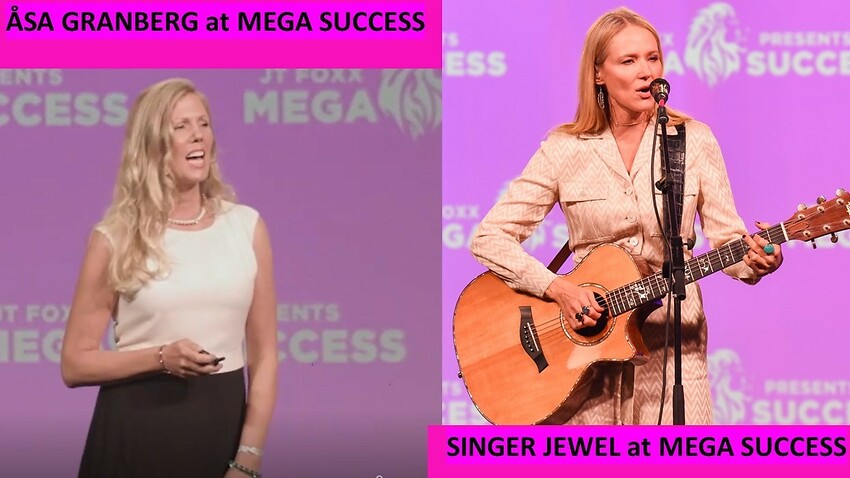 What the famous American singer Jewel's life can teach you about recruitment.
I realised yesterday that I have forgotten to inform the world about these amazing people that I have met. E.g. I have shared stage with this brilliant American singer Jewel whose song "Intuition" have been playing in my mind so often since it was released in 2003. To my delight she performed an acoustic version of that song this time on stage.
However, the song that comes to my mind now is a music video by Jewel that was played at a business event in Munich in May 2018 called "Foolish Games". Little did I know then how much my life would evolve in short time and that I would share stage with her, all due to a management/entrepreneur- and coaching program.
I also learned about how tough Jewel's life has been which she openly talked about during the interview on stage. Many, I would even claim most, successful people I have heard of – have had extremely tough periods during their lives. Maybe the drive that builds success comes from these tough times – and that many people that don't go through tough times gets a bit too comfortable and too leaned back in their lives making competitors pass them by. Who knows? I actually recently heard of a global IT-consultant company that has this philosophy when they recruit new employees – to find the driven ones.
Ladies and Gentlemen out there if you haven't listened to her then you are up for a treat – please meet singer Jewel. No, I was not singing – I was giving a speech about the secrets to growing businesses or even growing your career and how I ended up at the executive floors of the largest Wall Street Investment Banks.
AimHill Consulting Group
www.aimhill.com