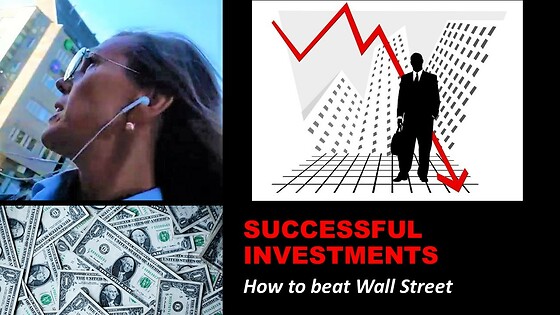 Did you not expect the Stock Market downturn?
I sold off basically all of my stock investments a month before the markets plummeted in March 2020 and made profits of between +43% to +260%. I am the author of an upcoming book "Successful Investments" in which I will give you my investment secrets of how I have never suffered a financial loss throughout my professional financial career.
I will even share my investment philosophies of how I during the years 2007 and 2008 went against the worlds capital markets and managed to beat not only Wall Street but most of the other financial analysts around the globe as well.

I will include some other asset classes I have invested in as well, e.g. Real Estate, Start Up's and Capital Markets "insurance instruments" to make money even in financial markets downturn.
I have been teaching financial services professionals and international traders how to make financial investment analysis and create successful investment strategies to prepare them for various trading-licensing, asset management licensing and various Financial Supervisory Authorities/Financial Securities Licenses. Now it is time for me to teach you.
Let me know of your interest:
#privateequity #venturecapital #startups #investmentstrategies #capitalmarkets #investments #profits #wallstreet #stockmarket #investmentopportunities #trading #financialtraining #investmenttraining #assetmanagement #bearmarket #bullmarket #derivatives #financialinstruments #realestate